Projects



Characterizing the stress field orientation at the San Jacinto Fault, SoCal
Different possibilities to perform stress inversion within MSATSI
The Geysers in California, USA
---
Identifying earthquake nucleation processes for faults near urban areas (QUAKEHUNTER)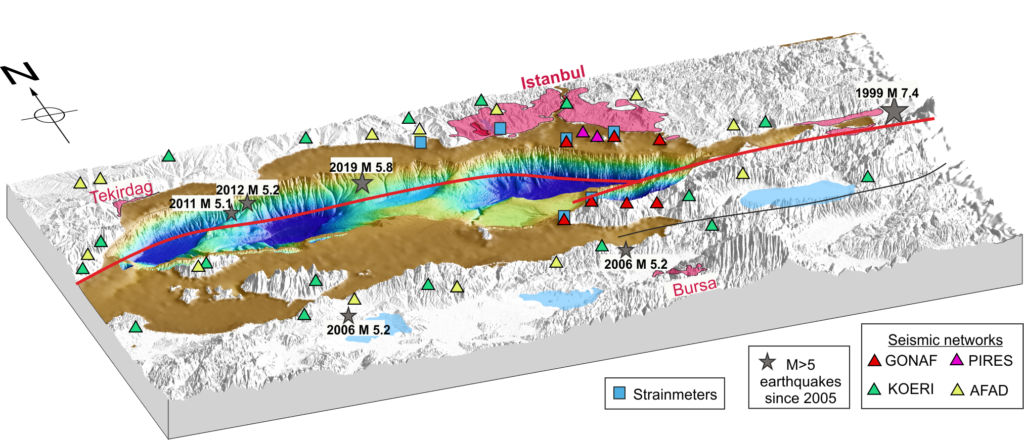 ---
Seismic and Aseismic deformation in the brittle crust (SAIDAN)


SAIDAN is a Helmholtz Young Investigators Group dedicated to the research in Seismology and Fault Mechanics. SAIDAN is the acronym for "Seismic and AseismIc Deformation in the brittle crust: implications for Anthropogenic and Natural hazard".
The project has the following research topics:
(1) Generating a thorough, quantitative understanding on deformation processes ranging from aseismic slip to brittle failure in earthquakes.
(2) Characterizing precursory processes preceding the occurrence of large earthquakes in relation to both plate-bounding transform faults and reservoir engineering activities.
These topics are being investigated within two very different environments: