Another paper published

We have published a new seismicity catalog for the Sea of Marmara region in the North Anatolian Fault!
The catalog takes advantage of merging seismic data from the main Turkish seismological agencies and performing refining in picking and locations of seismicity for about 10 years.
The paper is published in Tectonophysics and can be found here.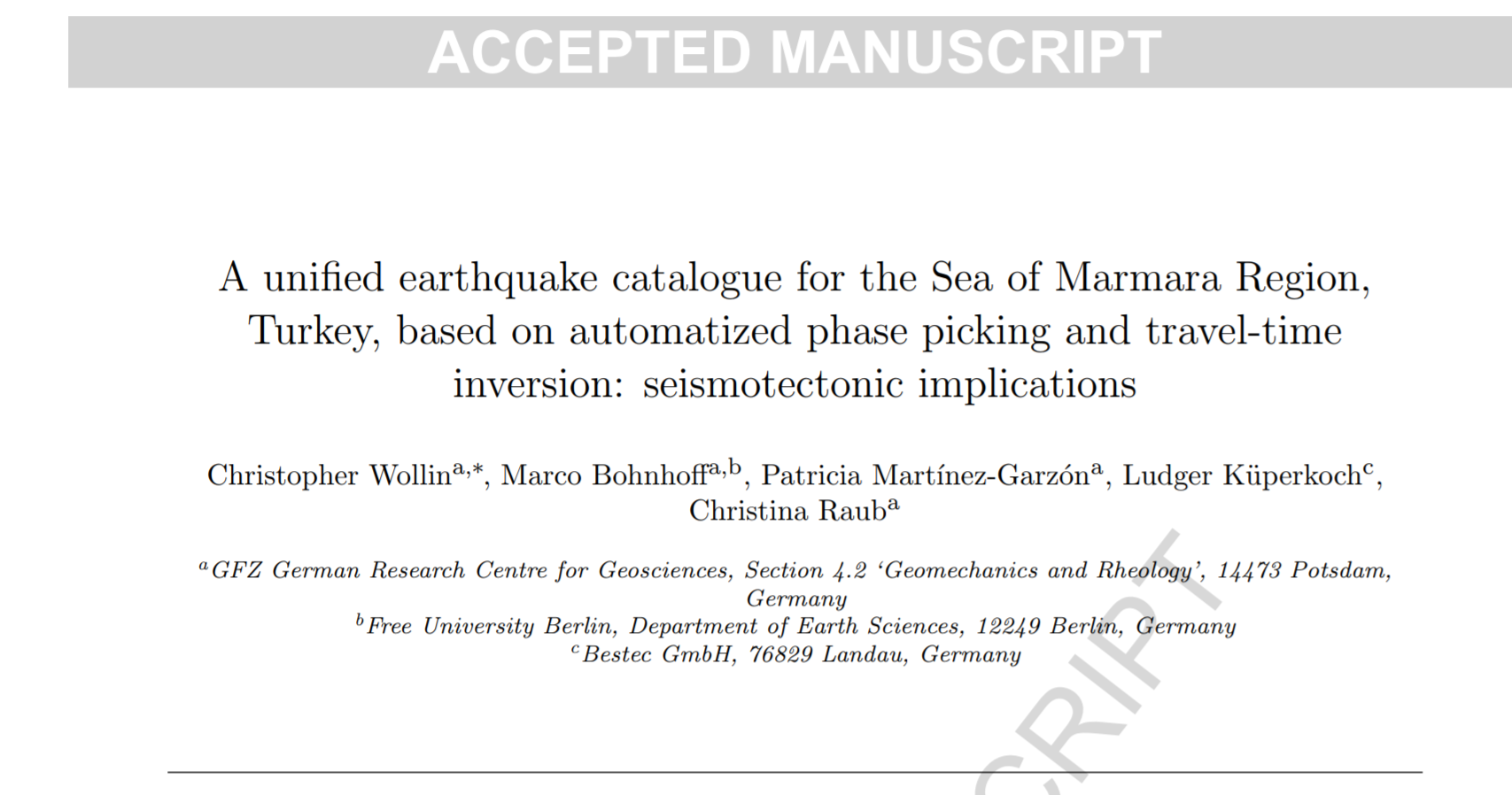 New Paper – Seismicity catalog Marmara Region